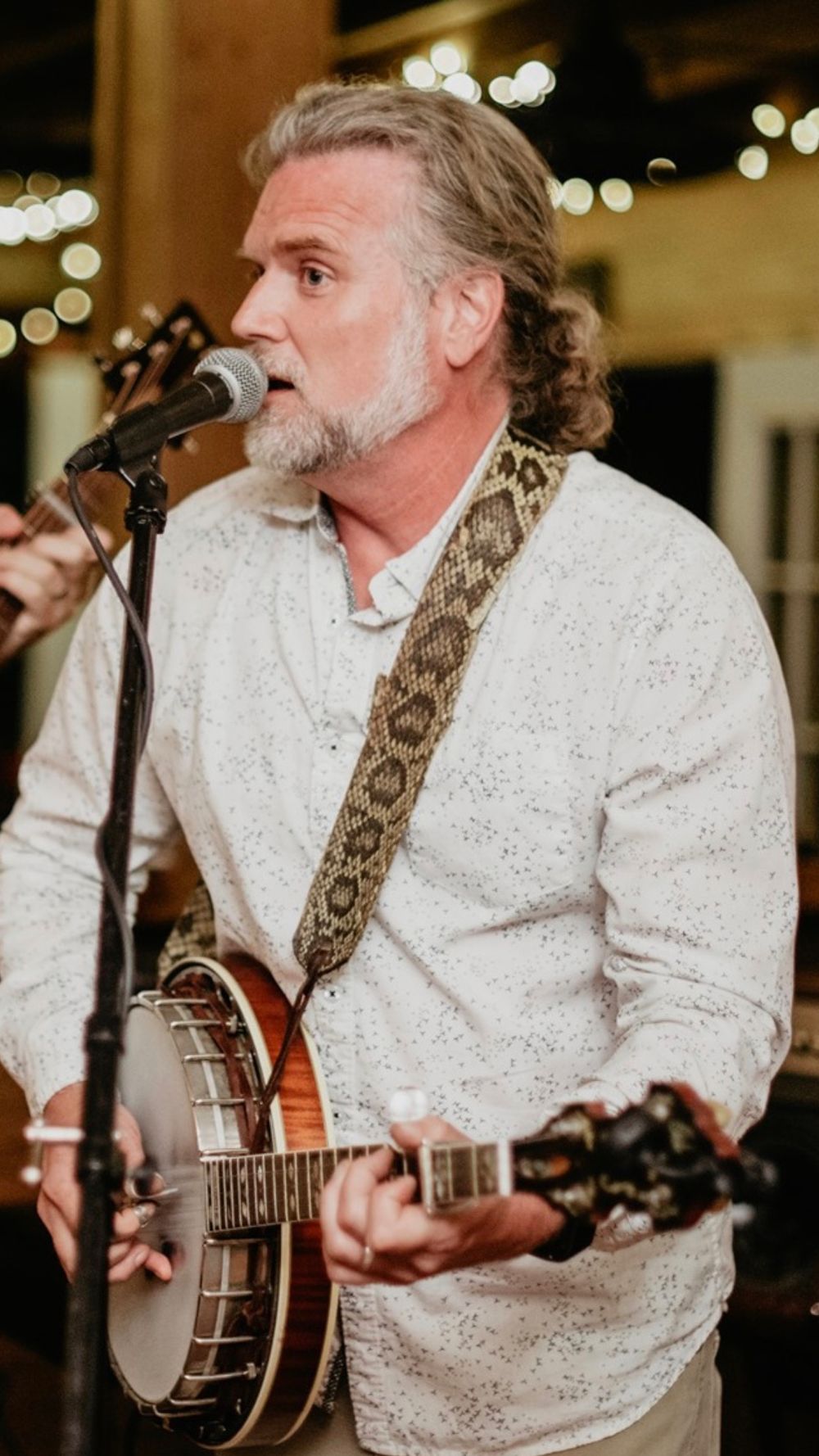 Robert Mabe loves touring and performing.
His parents gave him a banjo at age 12... he was soon hooked.
As a kid growing up in North Carolina, Robert was surrounded by many great bluegrass musicians. In fact, his grandfather was a guitar/bass player who also performed at The Grand Ole Opry.

When his parents gave him a banjo at age 12, he began taking lessons and attending local bluegrass jams and he was soon hooked.

Listening to Earl Scruggs, Bela Fleck, and all things bluegrass, he also became interested in other styles of music including Jazz, Irish, and Blues.

While taking banjo lessons he would also seek out piano, guitar, and sax teachers to translate their styles to banjo.

This was not just for the love of the banjo but also for the love of live performance.
Over the years Robert has performed thousands of live shows across the USA and abroad.

In 2013 Robert performed at Carnegie Hall.

He has recorded with many great musicians including Larry Keel, Clay Jones, and Patrick McAvinue. Roberts latest studio release, "Somewhere in the Middle", was written and produced by Robert, showcasing his versitile songwriting skills and includes an all star cast of musicians.

"Somewhere in the Middle" also caught the attention of Bluegrass Today and Bluegrass Unlimited who both published rave reviews and high praise of the project. Currently Robert is touring the US full time with around 100 dates a year on the calendar.
In addition to festivals and music venues, he performs dozens of private events each year.

You can find Robert performing with his band, "The Robert Mabe Band", or as a solo act in both large and small venues.

Be sure to visit www.robertsbanjo.com often for music, videos, tour dates, and the latest news on Roberts banjo adventures!